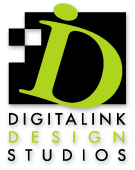 We operate differently than most web design companies in the following ways:
• We offer cost-effective website development starting @ $1000.
• We get your site up and running within 1 week.
• We conduct all of your search engine submissions so that your customers can find you on line.
• We include counters allowing you to monitor the number of visitors your website is receiving, where they are coming from, what time of day they are visiting, etc.
• We perform low cost monthly site updates.
• Thorough domain name searches to make sure that you get the best possible address for your website.
• We offer professional graphic design services.

If you need more, no problem - just contact us for a quote.